Welcome to Tourloti village
Tourloti is located in Sitia Province, Eastern Crete, Greece
The village of Tourloti is located in Eastern Crete, in the Sitia's Province, on the road from Agios Nikolaos to Sitia.
Tourloti is 45 Km far from Agios Nikolaos and 28 Km far from Sitia. As the distance from Agios Nikolaos to Sitia is about 82 Km, we can say that it is almost in the middle of the distance.
In 1998, Tourloti becomes part of the Sitia's municipality, in the context of the program "Ioannis Kapodistrias" applied by the government to hundrend of villages in Greece. Some of the villages became municipalities. Some of them form a part of an already existed municipality. Tourloti now belongs to municipality of Sitia.
Tourloti is not a very big village, but it is one of the biggest villages in the distance between Agios Nikolaos and Sitia. Many facilities are provided to the residents of the village as well as to pontential visitors. These facilities consist the following:
Police Station: One of the 5 rural police stations in Sitia region (Telephone area code: 2843).
Community clinic
Post Office (ELTA)
OTE branch (OTE is the Telecommunications Organisation of Greece)
Primary School
Junior High School
One Super Market
2 Mini Markets
4 Cafeterias
Traditional restaurant
Bakery: Traditional breads of Crete and Greece, greek "paksimadi - Distrubution all over Greece.
Billard and Games Center
BasketBall Field
One big church
One small church in the entrance of the village
Bus Station: There are 4 to 5 buses every day for Sitia, Agios Nikolaos and Heraclion.
Taxi Station with one taxi.

Tourloti encounters about 300-350 residents in the winter. But many summer visitors (mainly coming from Athens) and people who's orégins are from Tourloti, prefer to spend their summer vacations there. So, during the summer, population increases up to 800 or sometimes 900 people.
Many social events - christian ceremonies, the celebration of 15th of August, mariages, and other sorts of festivals - are taking place during summer (and especially during August. In these traditional festivals people dance traditional cretician dances, drink the famous raki, eat and having a good time.. Some of the popular musical instruments is lyra. Some people in tourloti know to play lyra. Lyra players are heating up the fun. During the greek traditional festival some cretician songs and poems are recited.
During the summer, Tourloti is a real paradise. Not very crowded, it is ideal for people who are looking for a quiet and relaxing place for passing their vaccations. Accomodation on Tourloti doesn't really exist, because it is not a tourist place. But you can find rooms to let in the small village of Mochlos by the sea. Mochlos is 7.5 km far from Tourloti and it is a coastal tourist and archeological site - a small village - with many facilities: rooms to let, beach, many restaurants, a bar, and a Hotel, called Club Aldiana, which is a B class hotel by the sea.
If you want some gorgious view, you must go up to the central church of the village, from where you can see all the Mirabello's Bay, Agios Nikolaos and Elounda.
If you are fan of the rural and country-side life of Greece, then you should visit this cosmopolitic village of Sitia Province, and meet the beauty of the eastern region of Crete.



Tourloti's usefull telephone numbers.



---
For more detailed information about our village, send us e-mail: webmaster@tourloti.8m.com


This page is under construction. You can visit it after a few days, for more information about Tourloti's history, people and routing directions.

An nice aspect of Mochlos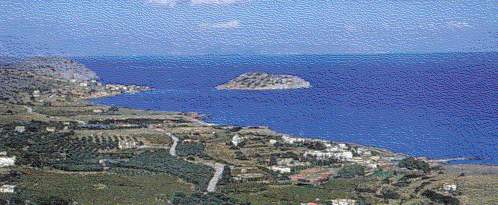 ©1998-2007 Tourloti Community, Greece